---
Where are the passwords stored?
Nowhere. Imagine you have a password abcd2xyz31, you split it into two parts: abcd2 and xyz31. You write down the first part abcd2 on a piece of paper and keep it in a bank safe. For the second part xyz31, you write it down on another piece if paper and keep it in a safe place at home. How do you answer to the question where you keep the password?
Passwords saved by TeddyID are also split into two parts, but we don't just cut them in two, we encrypt them. The result of the encryption consists of two parts: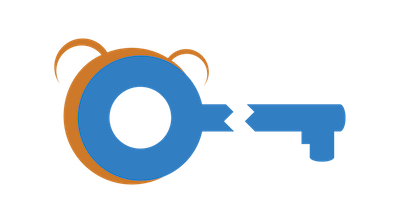 This is similar to door key cut into two parts. To use it, you need to get both parts and join them together. We store one of the parts — the ciphertext, and send it to your computer only after receiving confirmation from your phone. Then your computer joins the two parts together — decrypts the password.
We use industry standard AES and RSA encryption algorithms to secure your passwords both in storage and in transit. What's more, we designed the whole system in a way that your passwords never enter our servers in clear text (unecrypted), so even we don't know your passwords.
To learn more about security, see a comparison of TeddyID Password Manager with other authentication options.